New Beginnings
Many obstacles have presented themselves into my life lately, and I won't lie, I was seriously lacking motivation and vision. We have all gone through ruts like this. Those times when everything seems to be going great, you're finally getting ahead in life, and then something (say like losing your job) happens that really throws a kink in your chain. If that wasn't enough, add new problems to it that seem to hit at the worst time. To say the least, I've been very low on energy and inspiration.
In search of this new inspiration and vision, it became apparent to me that I had to do something. Something different. I wasn't going to get myself out of this rut just moping around, and I tend to create my best work when I'm down. One thing I've noticed is I have a very hard time bridging my audiences between all my social media platforms and with Steem. I want the reach I can get through all the media platforms combined, with the potential to earn on the Steem blockchain. I also thought it would be nice to have a nice and clean one stop shop for everything Falseyedols and more! I work with a lot of collaborators and wanted to use this site to also highlight their excellent work!
Welcome the Collective Conscious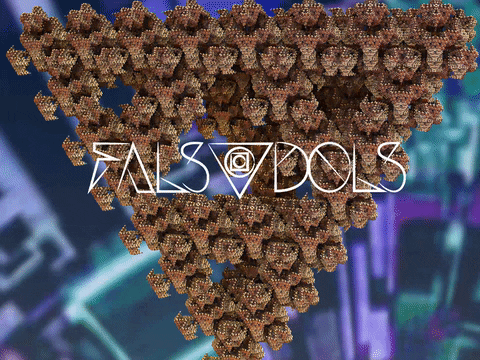 Thanks to @chronocrypto I learned of a WordPress plugin called Steempress, which allows you to integrate your WordPress site into the Steem blockchain. Pretty cool, right?! Well, I'm not a very computer savvy person, and had no idea how to create a site using WordPress. Chrono created a project called @xopus where they will host your site and give you access to all the powerful plugins WordPress offers for only 5 STEEM a month! To access the same plugins through a direct WordPress subscription is a lot more. The only set back I see is that this site is a sub domain of xopus.io, which isn't a huge deal, but it's not fully ideal from a business/brand perspective. I do feel like I chose a cool URL that makes it look almost like a secret governmental website.
Plans for this Site
I will begin populating all the tabs you see on this site, and will be featuring both my own work, and the work of other artists. Under the "Collective Conscious" tabs you will find work from artists I either collaborate with or endorse. I plan to use this site to feature curated artists I find on the Steem blockchain to further enhance their reach as well. This site will be a great place to visit for all things Falseyedols related, as I will be releasing my EP soon and begin working on live performances. Once I get my butt in gear, you will be able to buy merchandise from this site, as well as view all my interviews and podcasts. I look forward to building this site and using it to grow an amazing network!!! Peace and love.
About the Author:
Falseyedols is a musician, producer, audiovisual artist, blogger, radio host and curator (thanks to Steemit). Through a diverse range of skills and modes of art, Falseyedols aims to unite everyone through a common appreciation of the arts. If humanity can find a common ground, it is easier to see our similarities and thus get along. We are all people, after all! Decentralization and the blockchain may be exactly what the world needs to achieve unity!